Here are some of the features you'll find in Beezop today. And we add features often. See our changelog.
Interactive Process Builder
Create easy-to-follow processes in seconds, not days.
40+ pre-built templates
Use them right away or customize to fit your business.
Bulk Import
No time to create your processes one-at-a-time? Import in bulk via a spreadsheet.
Access Control & Permissions
Configure what team members can do or see in the account.
Public Sharing
Share processes with people outside your company like clients or partners.
Process Notifications
Automatically inform your team of new or updated processes.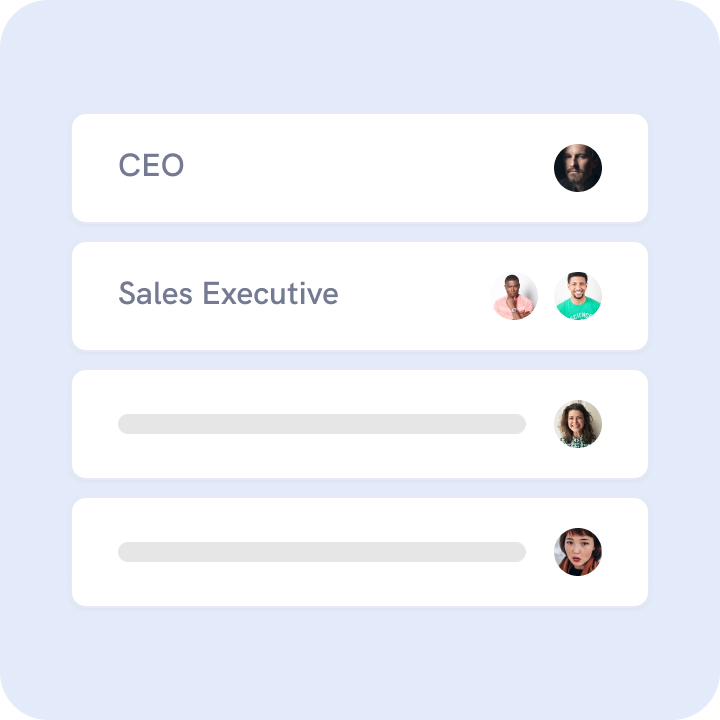 Roles
Setup roles as they exist in your business today.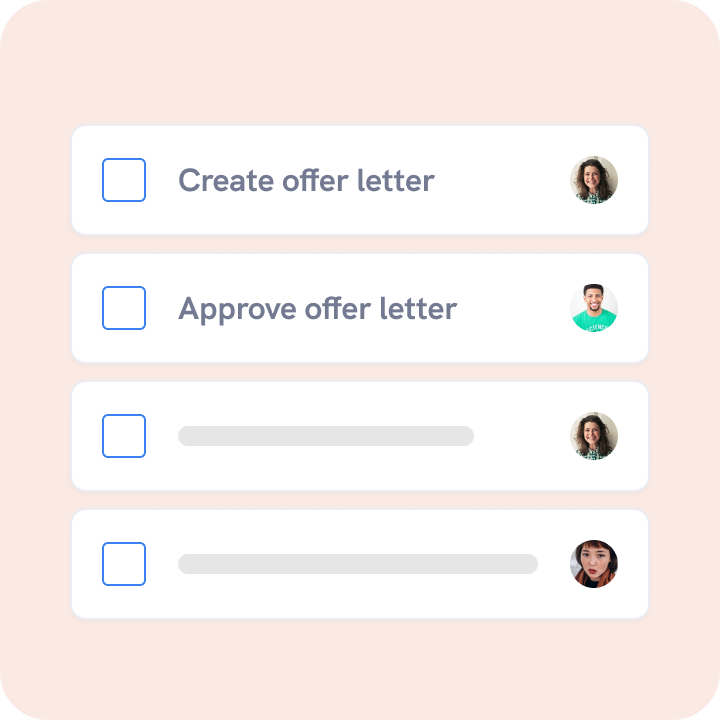 Auto-Assign
Automatically assign tasks to your team based on their roles in a process.
File Request
If a process involves team members submitting files, you can set this up easily.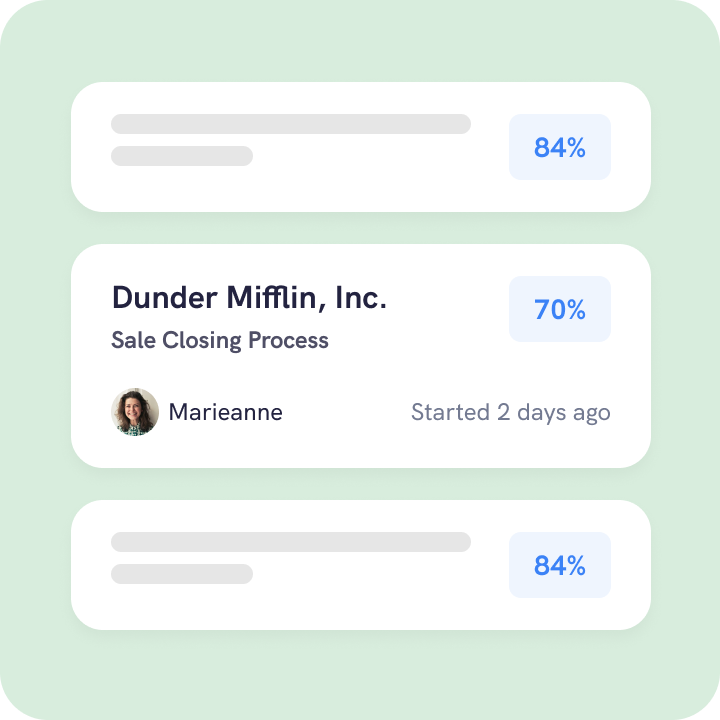 Progress Tracking
See the progress of all ongoing processes in one simple dashboard.
Task Status
Your team can easily communicate the status of tasks.
Daily Digest
Automated emails to your team to remind them of their ongoing tasks.
Generate PDF SOPs
In one click, generate a branded SOP document containing your processes.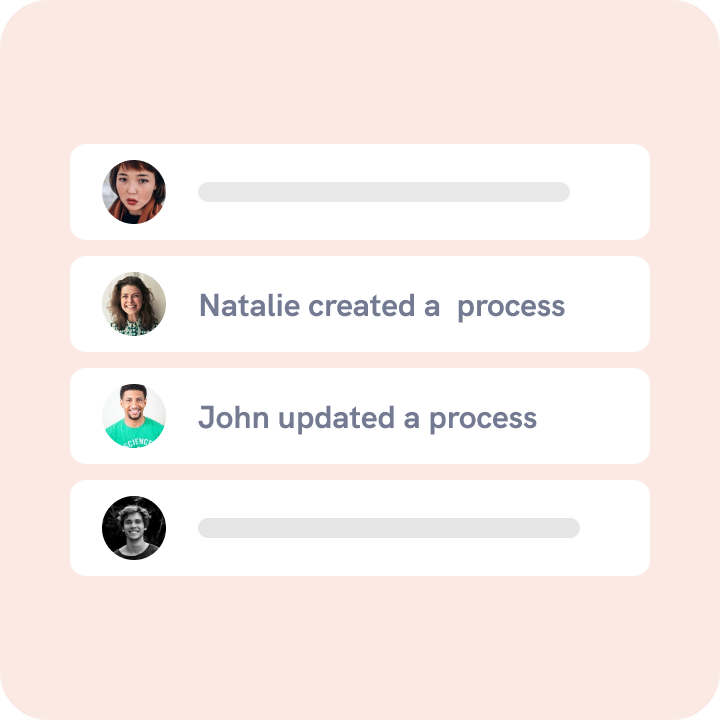 Activity Log
See all the events that have happened in the account — in one place.
Powerful Search
A fast and easy way to find processes, tasks, any other items.
And even more features...
Branding
Display your logo on all team member dashboards.
Pin Processes
Bookmark commonly used processes for quicker access.
Notification Settings
Full control over which emails you receive.
Archive & Restore
Archive processes, categories, or tasks. Restore at any time.
Zapier Integration
Connect your account to hundreds of other apps.
Task Activity Log
See a timeline of all the updates on a task.
Save as Draft
Save processes as draft and publish when you're ready.
Mobile friendly
Access your processes on your smartphone.
Duplicate
Easily duplicate existing processes.
Edit & Reassign Tasks
Modify ongoing tasks and who roles are assigned to.
Timezone Settings
Set your timezone to control when you receive notifications
Code Snippets
Add code snippets to your processes through the editor.
Drag & Drop
Reorder steps, processes, pinned items and more.
Sign Up with Google
Sign up and sign in using your Google Workspace account.
GDPR Compliant
Exercise your GDPR rights easily and without hassle.
Let us show you how Beezop will work for your own business.